SaLES, HANGARAGE & OFFICE SPACE FOR RENT
Space and Accessibility made possible.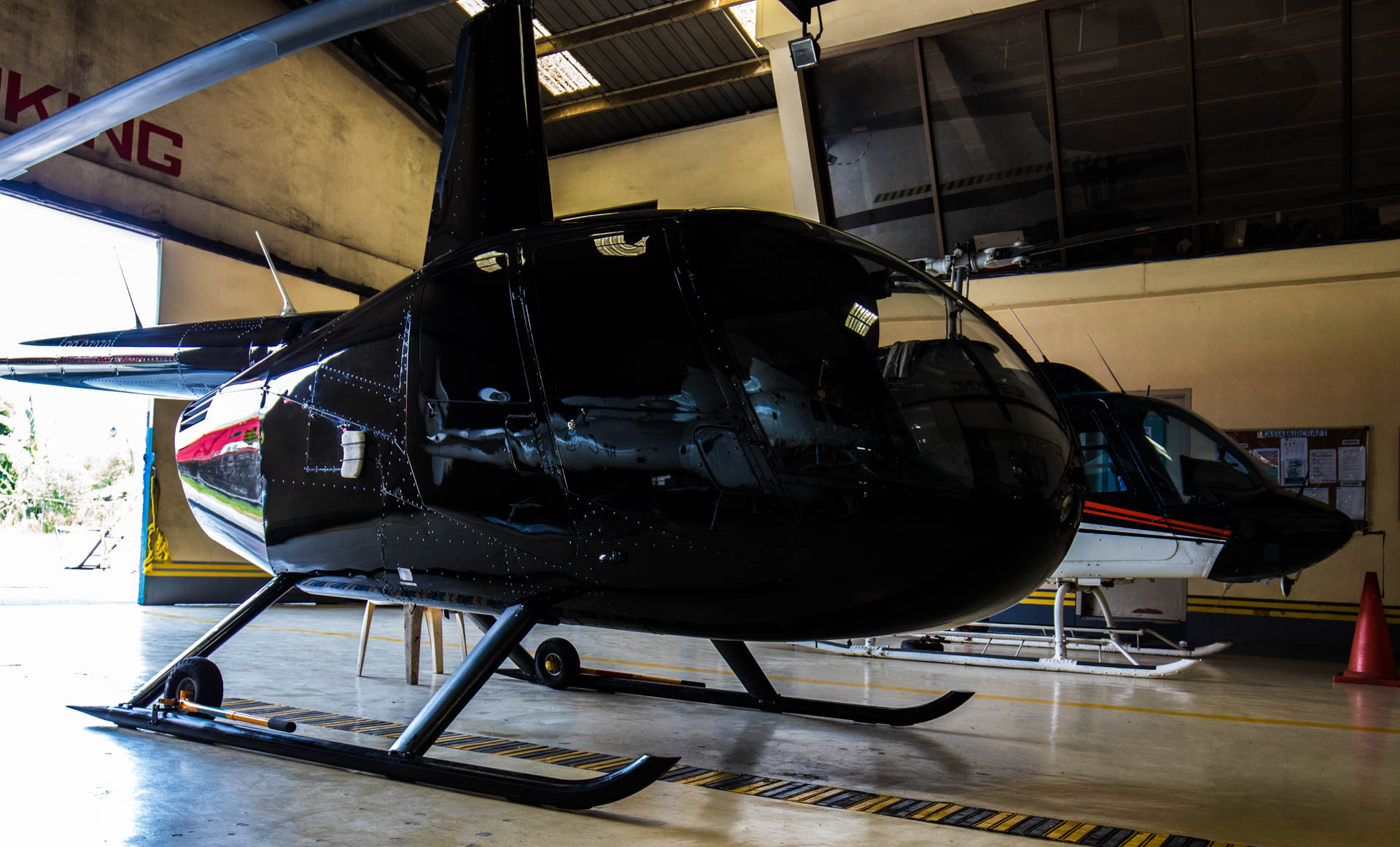 Spacious and well-equipped hangarage and office spaces suited for your aviation-related needs.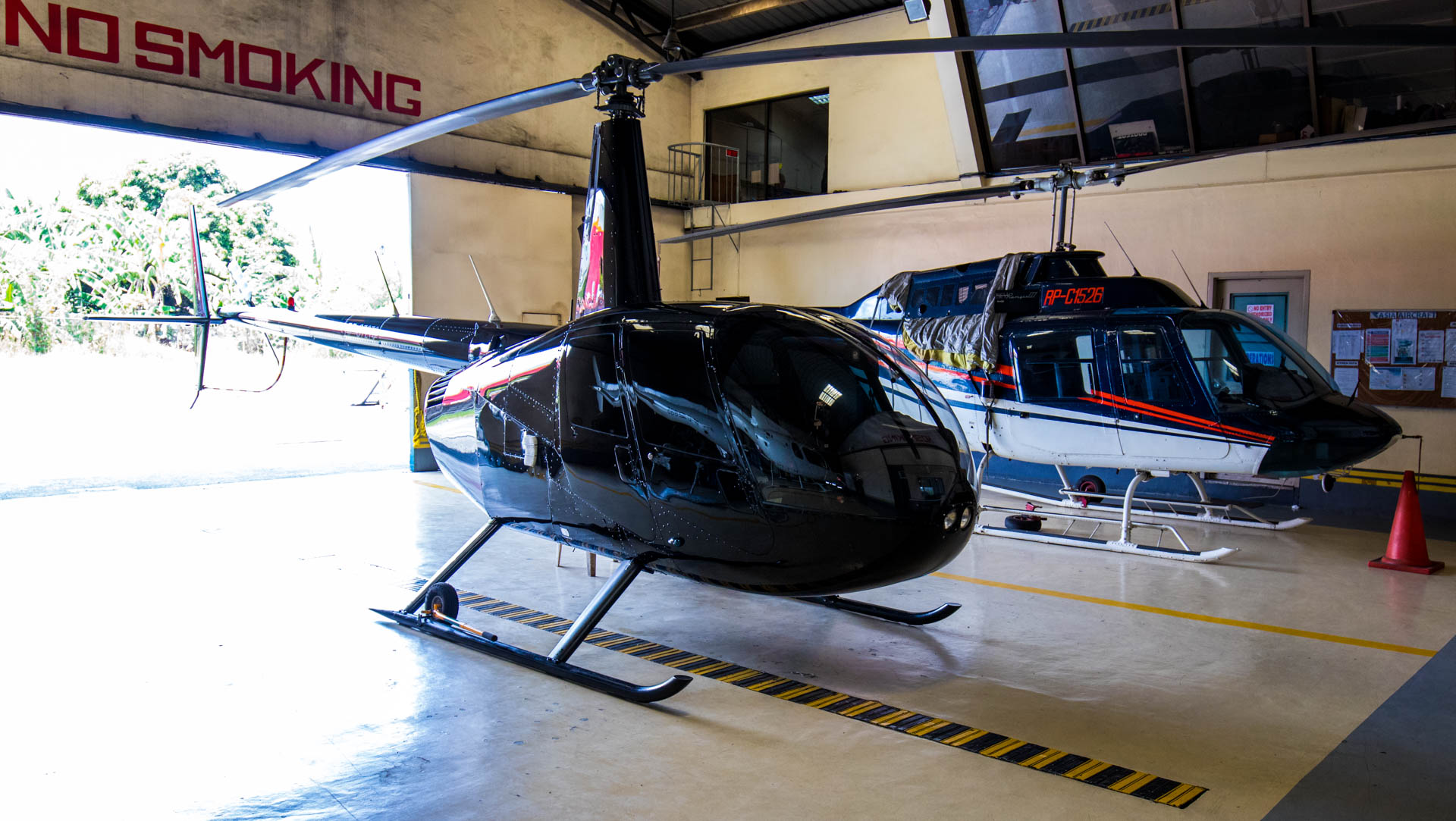 Asia Aircraft operates 2 Hangars along Domestic Airport Road with a total of 1,600 sq. meters. Hangar 1 is used for its charter operations and maintenance. Hangar 2 is leased out to various tenants as seen below:
Flying Schools
Electrical Workshop
Mechanical workshop, completely equipped with all common tools
Spare parts store
Protect your Investment
Safety, Security and Privacy, Guaranteed!
Airbus / Eurocopter EC135: Hangarage Php45,000/month
Dimensions:
Length 40 ft 2 in (12.26 m)
Height 11 ft 5 in (3.51 m)
Wingspan 34 ft 1 in (10.40 m)
Cessna Caravan: Hangarage Php55,000/month
Dimensions:
Length 41 ft 7 in (12.67 m)
Height 15 ft 1 in (4.60 m)
Wingspan 52 ft 1 in (15.87 m)
Raven R44: Hangarage Php40,000/month
Dimensions:
Length 38 ft 5 in (11.75 m)
Height 10 ft 8 in (3.28 m)
Wingspan 33 ft 3 in (10.16 m)
Please call us for additional queries.  
Aircraft Hangarage Rates
See at a glance how much your Hangarage would cost.
Our account managers will handle every aspect of your requirements in renting a space for your office and/or aircraft needs.  We can also help you sell or buy an aircraft.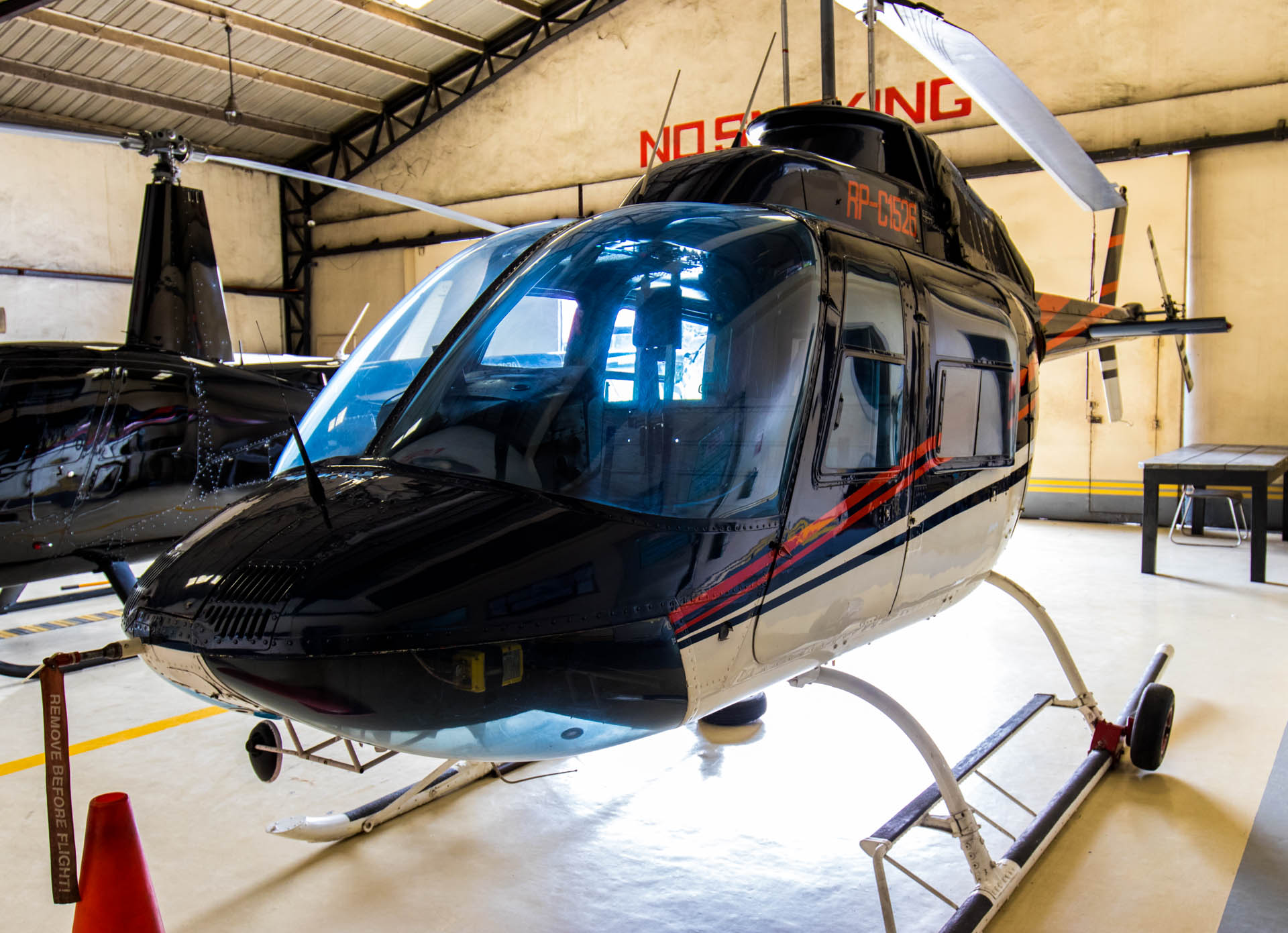 Hangar and Office Spaces for rent in our Hangar 2 is also located inside the General Aviation Area.  Prices are available upon request.  Entry and Exit points, as well as limited parking spaces, are provided in our main office in Hangar 1 located in Domestic Road corner NAIA Road, Pasay City.  Contract required.
For inquiries, please contact Tricia at 0917 5814262.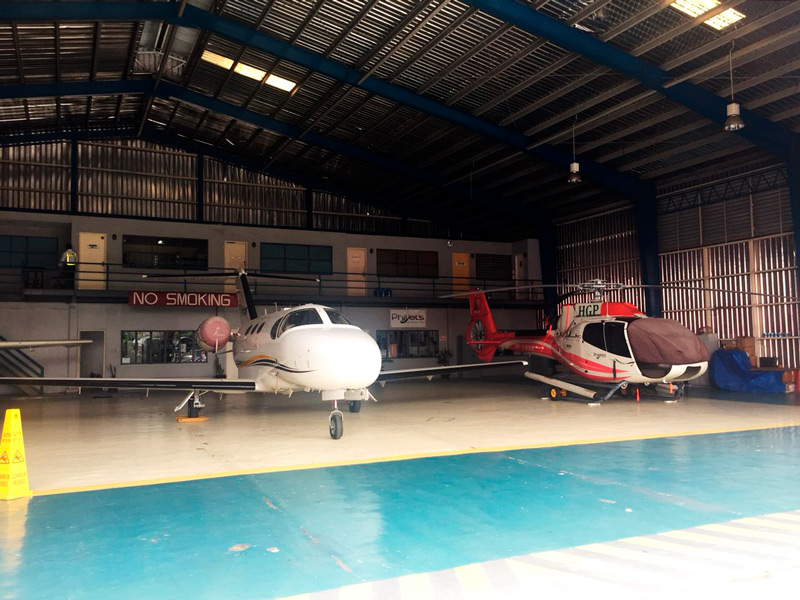 Request a quote
To take care of your remote destination flights.
Other Services
Looking for specific Aerial Work services? We got you covered!